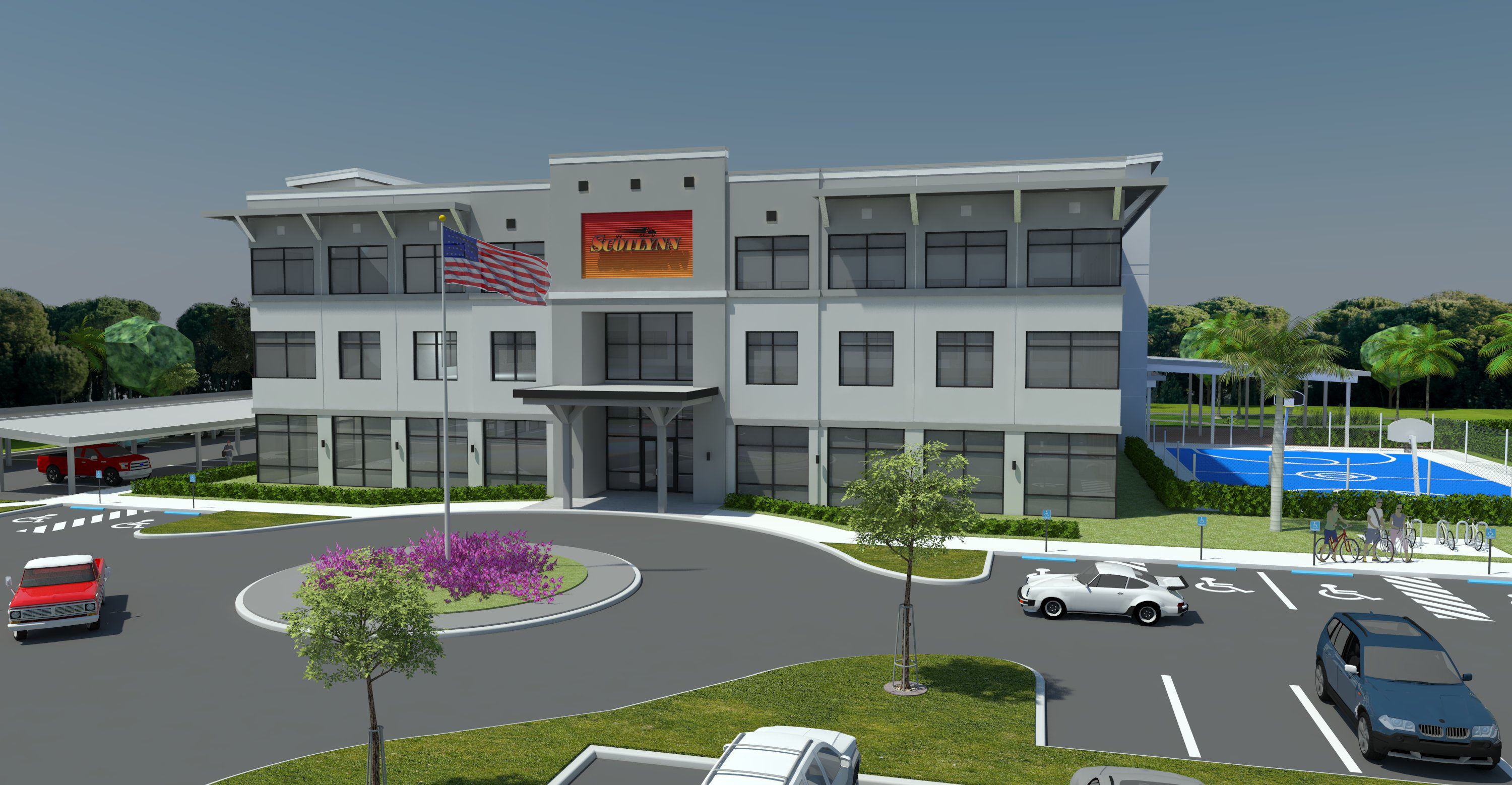 03 Nov

Seagate Completes Wall Panels; Starts Structural Steel at Scotlynn HQ

Seagate Development Group has tilted up the wall panels and started the structural steel at Scotlynn USA Division Inc.'s North American corporate headquarters.

Located at 9597 Gulf Research Lane in Fort Myers, the wall panels are 30 to 61 feet high and 7-1/4 to 19-1/2 inches thick, with the concrete spanning 1,500 cubic yards. Meanwhile, the structural steel will be approximately 60% complete by the end of this month, and crews are slated to top off the roof by mid-December.

Seagate is also looking toward 2021, preparing to launch interior construction on the first, second and third floors before the New Year. Recently unveiled industrial design features range from acoustical, wood-paneled ceilings with suspended wire mesh to linear and geometric lighting for highlights and accents. The main lobby is expected to be finished with a 25-inch +/- open ceiling.

Upon completion of the state-of-the-art facility, amenities will include a workout area, eatery with recreational space, walkout balcony, basketball court and jogging track.

"This is our first three-story building, and mark my words, it will exceed everyone's expectations, just as Vice

President and Co-owner Ryan Carter's Small Business Person of the Year honor for the State of Florida did," said Matt Price, CEO & Partner of Seagate Development Group. "Ryan continues to stand out in a huge pool of highly impressive entrepreneurs, and Seagate is going to see to it that his brand-new headquarters makes just as profound of an influence and just as big of a market splash."

For more information on Scotlynn's 2021 completion and Seagate's headquarters-based portfolio, visit SeagateDevelopmentGroup.com.