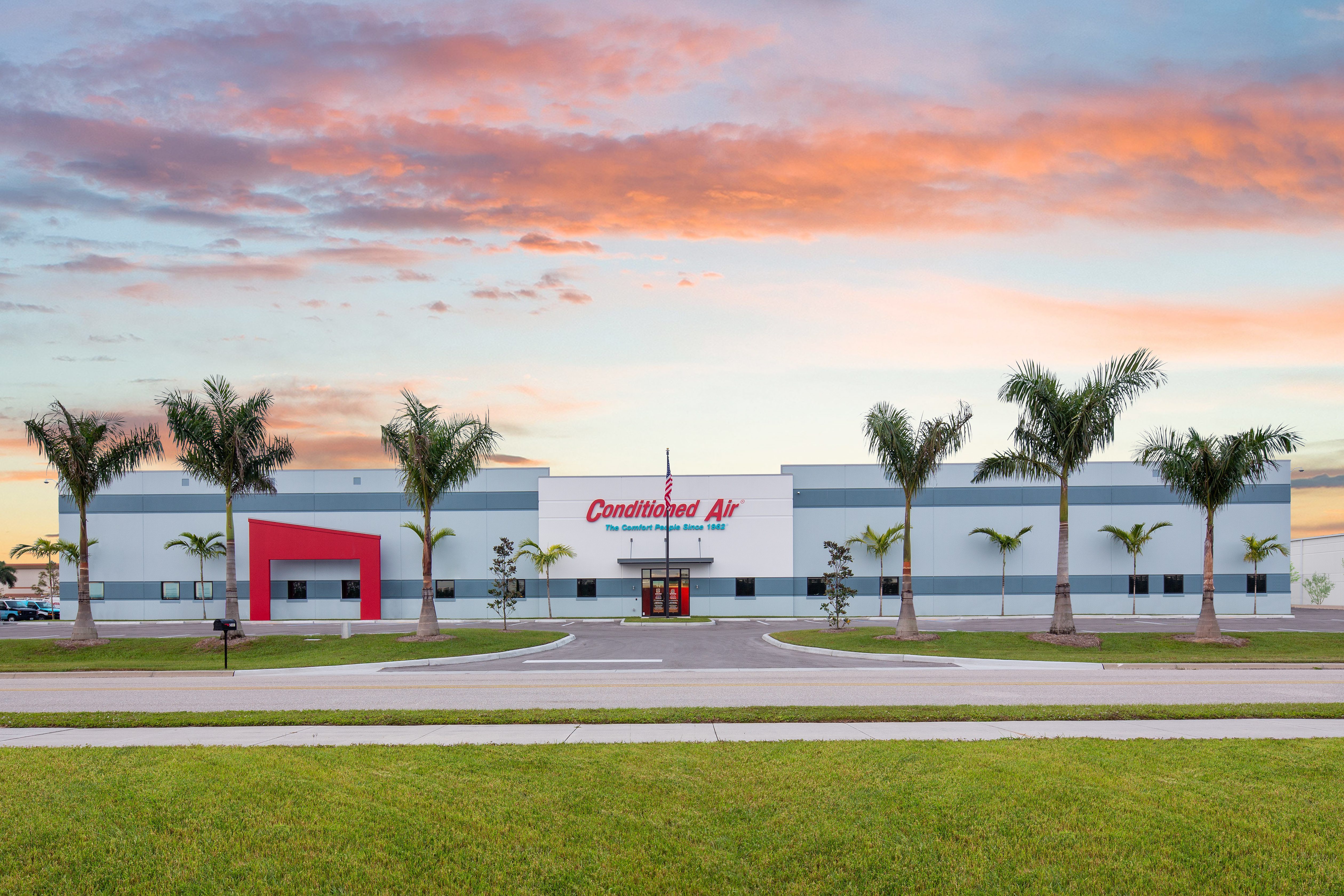 22 Jan

Seagate Development Group Completes Conditioned Air Facility

Seagate Development Group has completed Conditioned Air's new operations center. This comes after six weeks of site clearing and utilities preparation as well as five months of construction.

Located at 14550 Global Parkway in Fort Myers, the 41,745-square-foot facility is supporting the company's growth throughout Lee, Collier and Charlotte counties. This is made possible in part by 30,945 square feet of warehouse space as well as 10,800 square feet of office space, including a 9,800-square-foot mezzanine for additional storage and future expansion.

Constructed out of 7-and-¼-inch tilt wall panels that average 32 feet high, the world-class operations center features an 18-bay loading dock, multipurpose administrative area, 84-person training room and state-of-the-art training lab.

Additionally, there are 10 executive offices, expansive supervisory space as well as a highly accommodating conference room and estimating area.

The mechanical room contains a 100-square-foot glass wall that showcases Conditioned Air's HVAC-branded equipment. Conditioned Air applies these different brands to everyday work.

"Having purchased the land and been contracted to construct the building, we were excited to partner with Conditioned Air on this most impressive project," said Matt Price, CEO & Partner at Seagate Development Group. "Both teams put their heads together on every piece of the operations center, particularly the execution of the exterior and the interior design. Now, technicians can expand their industry knowledge via interaction with current technology and the latest tools on the market."

For more information on Conditioned Air's updates and Seagate's commercial portfolio, visit SeagateDevelopmentGroup.com.